Pride and Prejudice
is officially an
Icon of England
. It was one of 21 new icons added yesterday to the 12 original selections announced in January.
There are now six books which have been accorded icon status. The other five are the
Authorised Version
of the Bible,
Alice in Wonderland
,
The Lindisfarne Gospels
,
On the Origin of Species
and
Domesday Book
. These last three were also added yesterday. (Brick Lane is on the list, but I suspect that they mean
the street
rather than
the novel
).
What is slightly surprising is that the works of Shakespeare have not made it on to the list (although the
Globe Theatre
has). Nor has anything by Dickens, although that may be because there is no single Dickens novel that stands far enough above the rest in public esteem the way that
Pride and Prejudice
does among Jane Austen's works.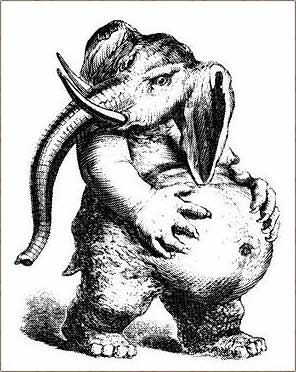 I am tempted to nominate the Regency Period as an icon in its own right (I have already put in a nomination for
The Archers
). At present the early 19th Century is represented by
P&P
and by HMS Victory, so it may be pushing things to have an eleven year slice of history on top.
In any case I should be husbanding my resources for a more important icon. If we are going to celebrate Stonehenge, Big Ben and the Angel of the North as English icons, then surely we should also include that other giant emblem of Englishness, the Elephant.